BODYPUMP 56 GONNA MAKE YOU SWEAT
Since Tami and Craig have done a preview of Bodypump 56 I suppose I can put mine up now. I have been waiting ages to finally release it :)
http://tamiandcraig.blogspot.com/
The last 1/4 for the year and 40 + 1 tracks later and we have Bodypump 56 for summer 2005 - 2006 and end another year of Bodypump. We began with Bodypump 53, soon it will be Bodypump 60 next year. It seems like just yesterday it was Bodypump 50. Time Flies.
This time the featured artists are DJ Sammy and Tina Cousins.
DJ - SAMMY
DJ - Sammy first came to Bodypump with release 44 with the massive track 4 Heaven and release 45 with Boys of Summer. This time they come back with another track 4 Why (Featuring Annie Lennox.) who is a crowd pleaser in Bodybalance and was featured on the other Bodybalance site.
DJ - Sammy was born in Spain in 1969 born Samuel Bouriah. His first CD was called "Love is a Game" in 1998 in 2002 he delivered Heaven which gave us three massive hits two of them featured in Bodypump and also one was featured in RPM. This year he released his latest offering The Rise and the first single of the CD is Why a remake of her hit with Dave Allen Stewart from Eurythmics. They named themselves Eurythmics in of all places Wagga Wagga New South Wales they were originally a group called The Tourists. Why went all the way to number seven on the UK charts?
You can watch the video at:
http://www.ministryofsound.com/Music/Singles/DJSammy-Why.htm
Complete bio found at:
http://www.girl.com.au/dj-sammy-why.htm
Main Site:
http://www.djsammy.com
TINA COUSINS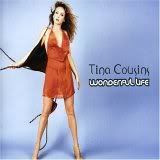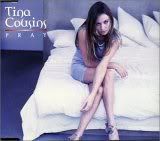 Tina has remade a song that is so very special to me the song is "It's a Wonderful Life" originally recorded by Black. it was released in October 1990. At the same time in the charts hits came from Texas and Alanis Morrisette who dominated the charts at that time. Tina has had two appearance in Bodypump and that was in "Bodypump 31" a classic Bodypump from 1999. Bodypump 31 is an awesome release and that is what drove me to Bodypump back in 1999 I was completely sold with that release and learned all about E-Type. The whole release is awesome from Perfect Day to the Spente Le Stelle by Emma Shapplin. In release 31 she teamed up with Sash to record Mysterious Times which has an awesome set of lunges included.
In release 34 she returned with track 7 Forever Tina Cousins and returned with release 36 with Pray a nice lunge track from that release.
Now it is 2005 and she returns with "Its a Wonderful Life."
Tina was recently in Australia touring with "Australian Idols" Anthony Callea in a number of tour appearances around our country. Who was featured here awhile back. Her current CD is entitled as of 8th October 2005 when this was compiled is "Come to Me" which features 2 mixes of "Wonderfull Life."
© 2005 Les Mills International
Track Number/Track Title/Artist/CD Information
01.I Believe (Give a Little Bit) - Joana Zimmer - My Innermost (Already Reviewed.)
02. Voodoo Child - Rogue Traders - Voodoo Child Maxi CD

Single
(Already Reviewed.)
03. She Drives Me Crazy - Fine Young Cannibals - The Finest
04. Why - DJ Sammy - Ministry Of Sound: Clubbers Guide Summer 2005 [CD 2] or The Rise
05. Satisfaction - Benny Benassi - Hypnotica [IMPORT]
06. Gonna Make You Sweat (Steve Anderson & Dakeyne mix) - C& C Music Factory - Greatest Hits
07. Wonderful Life (Dance Version) - Tina Cousins - Mastermind (2005).
08. I Like The Way You Move - Bodyrockers - Now 61 [CD 1] additional source original CD single release.
09. Do you really want to Hurt Me - Blue Lagoon - Club Lagoon
10. Angels - Robbie Williams - Angels
Bonus Track (Christmas Present.)
11. Spirit in the Sky - Gareth Gates - Go Your Own Way (Review Next Week.)
FAN WEB SITES -ARTIST SITES:
01. Joana Zimmer - http://www.joana-zimmer.com/
02. Rogue Traders - http://www.roguetraders.com.au/
03. Fine Young Cannibals - http://www.dsv.su.se/~mats-bjo/fyc/fychome.html
04. DJ Sammy - http://www.djsammy.de/
05. Benny Benassi - http://www.bennybenassi.com/
06. C& C Music Factory - www.vh1.com/artists/az/c_c_music_factory/artist.jhtml
07. Tina Cousins - http://www.tinacousins.com/html/current.html
08. Bodyrockers - http://www.bodyrockers.co.uk/
09. Blue Lagoon - www.bluelagoon-music.de
10. Robbie Williams - http://www.whatsyourfuture.com/
11. Gareth Gates - http://www.ggates.co.uk/flash.php
Formal Notification Notice:
Music charts are copyright Les Mills International™. This site does not promote the usage of the tracklists for any other manner than and educational perspective. Copyright is acknowledged via alt tags over each image and the usage of copyright is governed by their usage in an educational sense. Information supplied is not the viewpoint of Les Mills International™, it is the viewpoint of the author of this work. Feel free to copy the information for personal usage. Materials in this site is restricted meaning that permission must be sought by Les Mills International™ and the owners of this site. Copyright of material is displayed via alt tags and where appropriate URL relocation back to source information is located within the entry of the blogg for tracking purposes.
We do not promote the usage of MP3 or file transfer technologies on this site and have restricted e-mail access for this purpose.
For additional information contact: the owner of the site via profile information contained in this blog site at lmcenteralzone@hotmail.com for terms and conditions for the usage of materials from this site.
Bodypump® is a registered trademark of Les Mills International and trademarked in Australia by Les Mills Asia Pacific the Bodypump® Logo is trademarked by Les Mills International™.

© 2006 Les Mills International™ (Tracklists.)
© 2006 http://bodypump_tracks.blogspot.com/
© 2006 Associated Music Labels and Artists and Associates
Kia ora :) and Enjoy :)
Review Dated 20th August 2005
kia ora :) and Enjoy :)